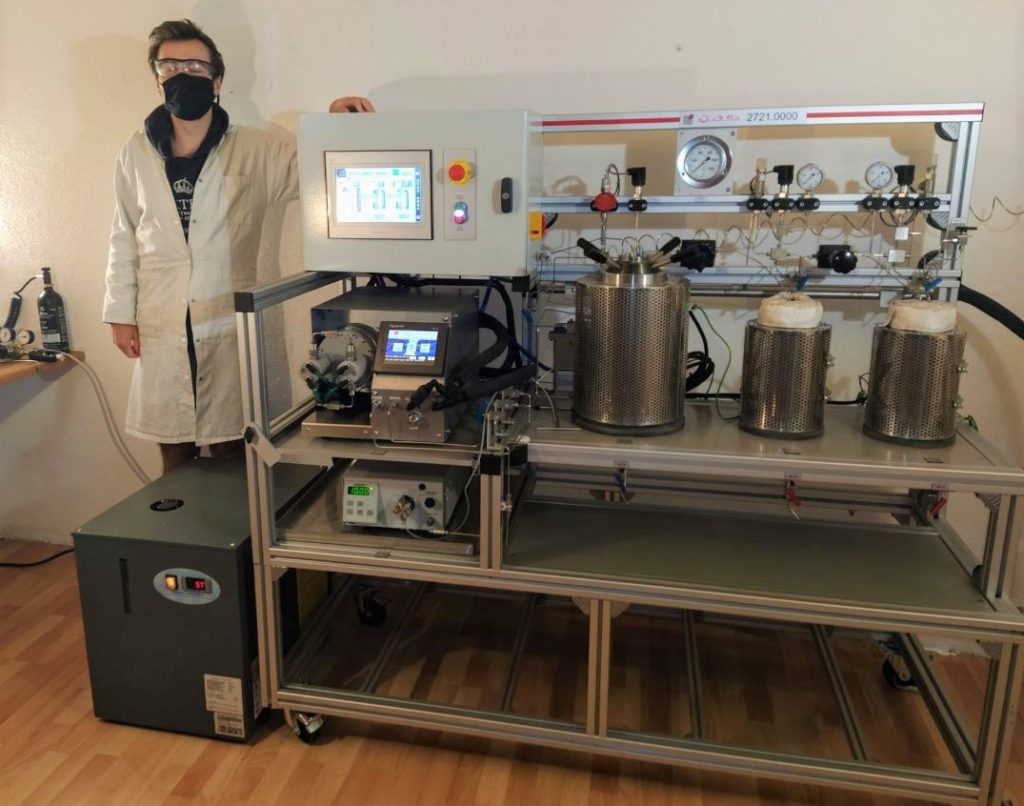 Sup Eng is now equipped locally in Nancy-France with a versatile pilot plant operating up to 1 000 bar and 200°C and designed for supercritical fluid extraction, sterilization, purification by adsorption / desorption, drying, reaction and particle formation. I hope that the lab may soon be completed with counter-current column for liquid fractionation and Prep SFC. A thermodynamic equilibrium cell apparatus will also come in the next weeks.
This lab will allow us working locally for our process development contracts with quicker results. It will also give us the experimental data to implement our new process simulation software built for supercritical processes simulation and scale up.
It will also give us the possibility to launch internal research programs. We will of course continue our partnerships with our existing R&D partners.
It will be a pleasure to tell you more, please contact us at info@supeng.fr