News on Supercritical Fluids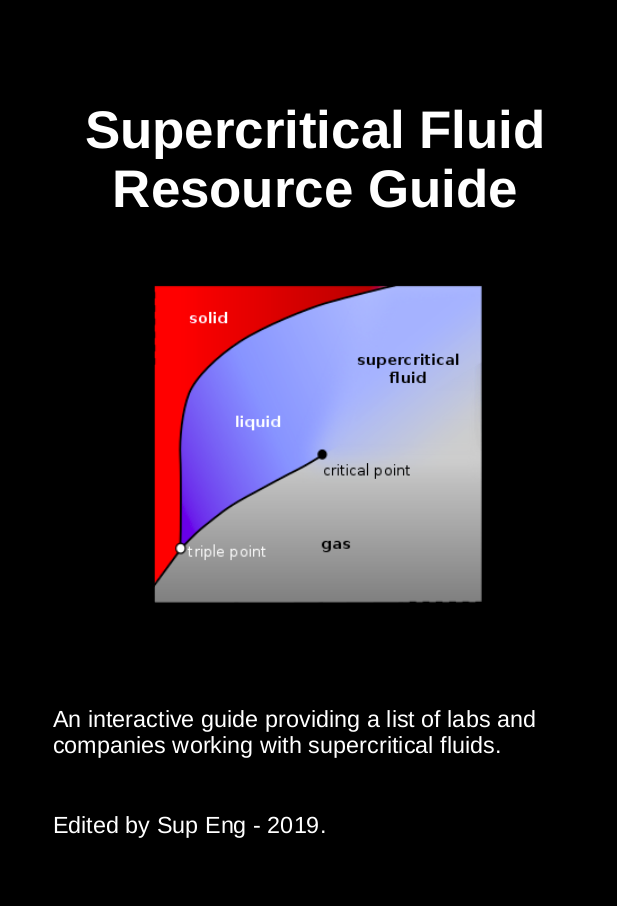 Sup Eng is editing an interactive guide providing a very compete list of labs and companies working with supercritical fluids.
The entries can be sorted by organization, field and type of activities, countries, type of competences, resources, size.
First issue will be edited soon. If you want your organization to be added, please fill and send us for our information form !
Please send us your latest news and innovation at info@supeng.fr . We will publish it here !